Program Statement
Who we are
St. Jacobs Daycare is a non-profit, charitable early learning centre, licensed by the Ontario Ministry of Education. Our operations are overseen by a volunteer Board of Directors consisting of 5 members.
Our Registered Early Childhood Educators engage in partnership with children, their families, and the community at large to provide a responsive, inquiry-based emergent curriculum in a home-like environment.
As progressive educators and willing collaborators, we have embraced the guiding document "How Does Learning Happen?" and we are committed to actively embodying the four central values outlined in the guide throughout our philosophy, pedagogy, environment, and interactions.


Belonging
When children are connected to others and contribute meaningfully to their world, they gain a sense of belonging. At St. Jacobs Daycare, we create environments and guide interactions to support the safety and inclusion of all children. Through our conversations with individual children and groups, we promote respect, empathy, and perspective-taking.
We collaborate with families and children to build positive relationships. St. Jacobs Daycare actively seeks, and responds to involvement from community partners to form relationships which promote belonging and growth within the community. We develop practices that support inclusion. The perspectives and gifts of educators, children and families are integrated into our program.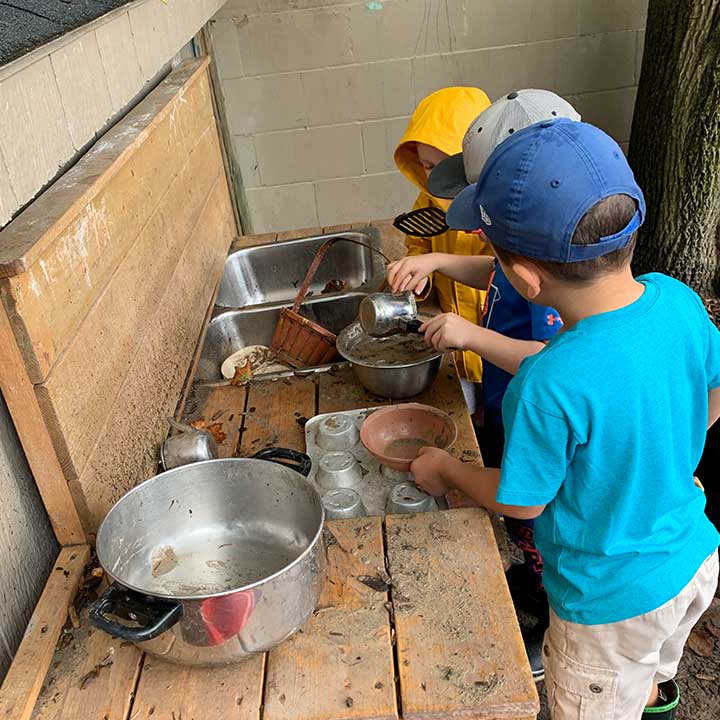 Well Being
St. Jacobs Daycare actively promotes the health, safety and well-being of children at all times. In a successful learning environment, children are physically active, confident, resilient and autonomous. Health and safety extends beyond meeting children's physical needs, and encompasses their emotional, intellectual and mental well-being.
Children need to feel safe in many ways. To help children work towards self-regulation and self-care we offer intentionally planned, safe spaces. Their diverse physical, emotional and cognitive needs, capabilities and interests are accommodated in both our indoor and outdoor learning environments.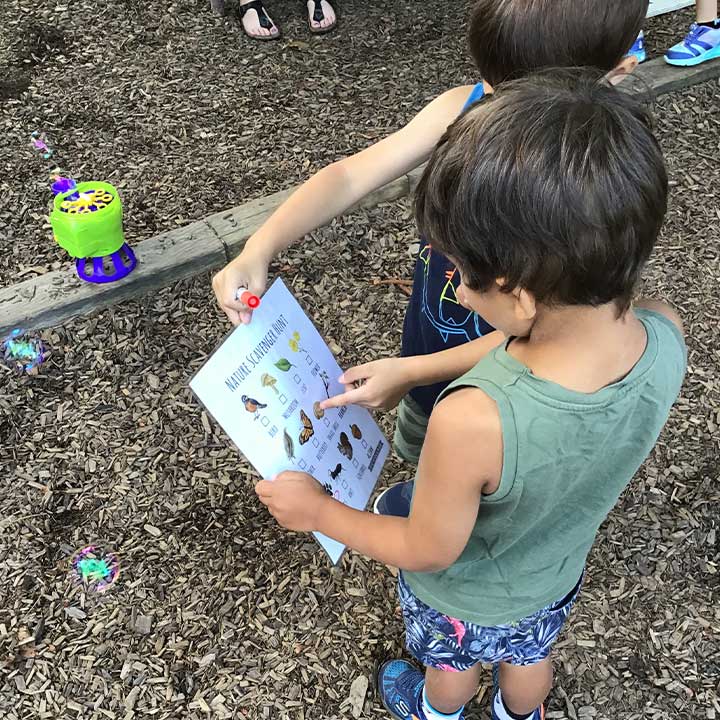 Engagement
St. Jacobs Daycare sees children as "competent, capable, curious, and rich in potential." Children who actively engage with materials, spaces, objects and their peers, in an environment which promotes exploration, play and inquiry will become lifelong learners. Our goal is to create a positive learning environment by providing responsive, relevant curriculum throughout the day.
Children explore with their minds, their bodies and their senses. They can maintain their sense of wonder in an environment which is material-rich, interesting, and challenging. Educators support children's natural curiosity by asking thought provoking questions and engaging in conversations which encourage children to investigate, explore, and test theories.
Our curriculum planning provides opportunities for many varied and diverse child-initiated experiences. As well, educators will offer thoughtful, observation-based adult-supported experiences during regular play periods. Through all types of exploration, play and inquiry; children will engage and experiment with materials, and participate in experiences that support the development and growth of each individual child.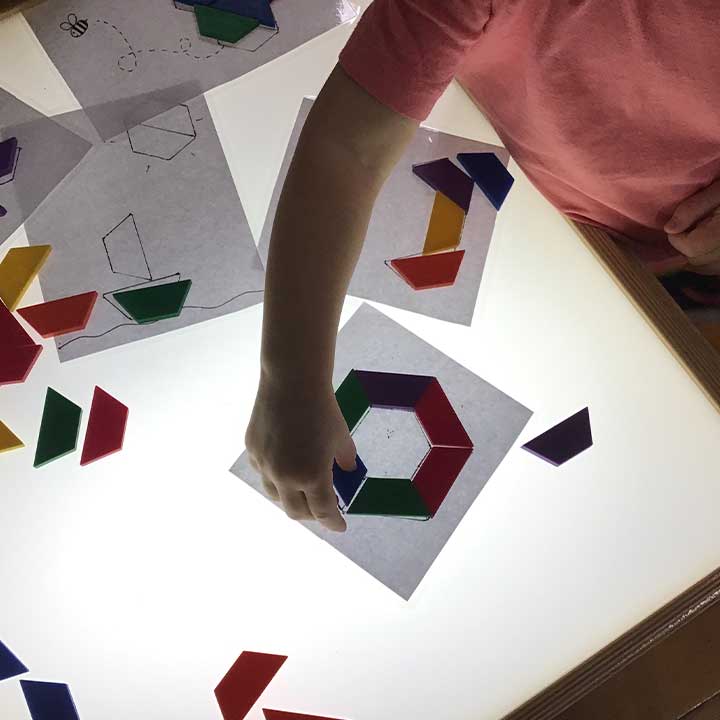 Expression
St. Jacobs Daycare believes that children express themselves in many ways, both verbally and non-verbally. Every child is a capable communicator, and we strive to foster expression in all forms. As children develop, they acquire, comprehend and utilize language for many purposes. We create space and opportunities for children to express themselves and be heard. We promote active listening.
We see creative expression as a valuable means of communicating feelings, experiences, and ideas. Our learning environments promote literacy through engagement, stories, conversations and print rich experiences. We value authentic, meaningful and reciprocal communication between children and adults, and among peers. Our goal is to promote creative expression and meaningful communication throughout our curriculum.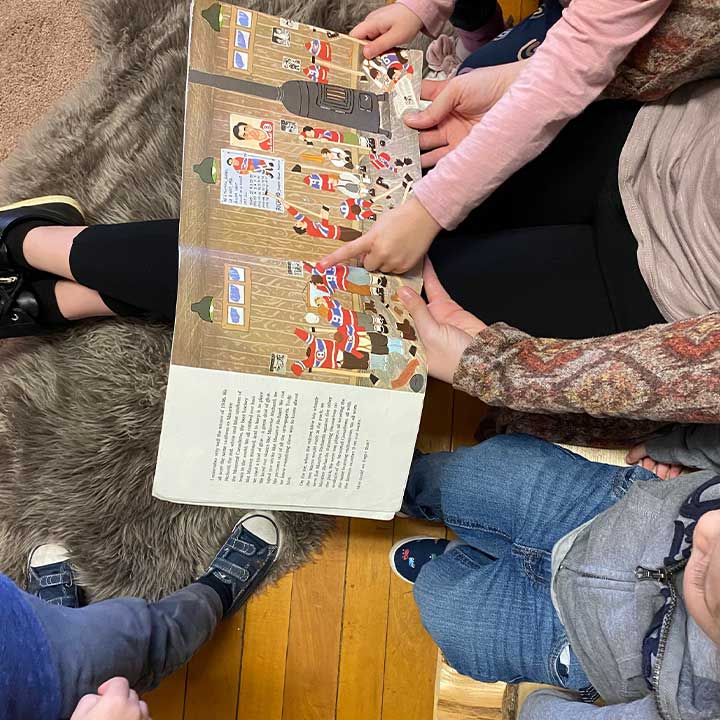 Program Descriptions:
Toddler 1
For children 18 months to 30 months. Opportunity for part time and full time spaces within the program.
Toddler 2
For children 18 months to 30 months. Opportunity for part time and full time spaces within the program.
Preschool 1
For children 2 ½ to 6 years old. Opportunity for part time and full time spaces within the program.
Preschool 2
For children 2 ½ to 6 years old. Opportunity for part time and full time spaces within the program.


Curriculum
St Jacobs Daycare utilizes an emergent curriculum approach. Emergent curriculum is a child-centred and inquiry-based approach to learning, which is founded on research demonstrating that children learn best when they are engaged, and interested in what is taking place within their environment.
Being guided by children's interest, educators reflect, plan and create meaningful curriculum. As well as providing an enhancing environment that supports play, challenges children to think deeply, and explore new ideas. Learning is visible both to the children and to their families through various means:
Educator-Supported Experiences: Educators plan experiences based on children's interest. The educator is actively engaged with the children while they support their engagement through conversation, open-ended questions and assistance.
Loose Parts: Loose parts are a variety of objects that can be used to expand on children's play.
Open-Ended Experiences: Educators plan experiences that children can engage in without assistance, and offer the materials for play within the learning environment. Open-ended play and experiences can take many forms, and have no defined outcome. Children can creatively adapt the materials and the environment to extend their play and develop new ideas.
Provocations: A provocation is an open ended child-directed experience that is offered in response to children's interests and ideas. Children engage in hands-on exploration that allows them to practice, test, construct and deconstruct their ideas and theories.
Invitation to Play: Materials are intentionally arranged to be inviting and attractive, and suggest new and different ways to spark their interests and open new directions of play.


Hours of Operation
Daycare
7:30am to 5:30pm
Nutritious Children's Menu
Our menu has been developed with the help of a Registered Holistic Nutritionist. The food is catered by the Fat Sparrow Group following a four week rotating schedule. A nutritious lunch, as well as morning and afternoon snacks are provided.